Royal Exclusive
FEELING SEXY STARTS HERE
Introducing the
Royal Body Care Line
At Royal, we believe that the words "healthy" and "sexy" are synonymous. But beyond that, people have the right to know exactly what they are putting in and around their bodies, especially when those products are being used in the most intimate of ways.
When we launched our vegan-friendly condoms, premium lubricant and cleansing body wipes, we set the bar high and demanded more ingredient transparency in the industry. Now, we are taking the brand to a whole new level by expanding into the body care arena with the launch of our body wash and body lotion. And you better believe our standards are set just as high!
Body Wash
Body Lotion
coming soon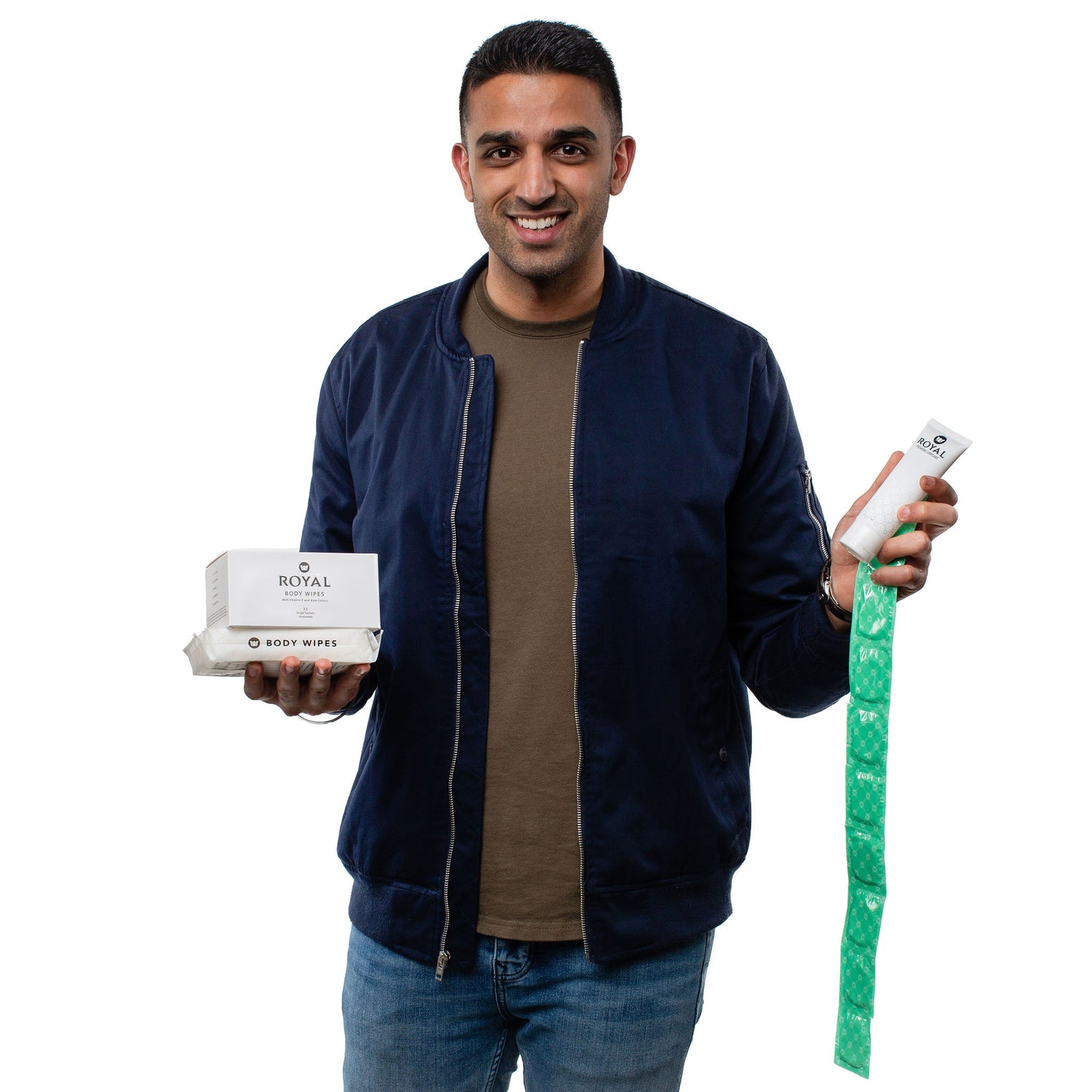 How it all started...
Raised in Dayton, Ohio as an Indian-American I had my first condom buying experience when I was 17. In my culture it's taboo to talk about sex let alone having it, so I ran into the store, picked up the first one that didn't look obvious, and quickly got out of there.
As I got older, my sex life evolved but what I used back then hadn't changed. Brands didn't offer healthy or modernized options and they were often gender-binary focused, further enabling taboos and stereotypes around the category.
After receiving my Master's in Public Health and experiencing an unfortunate condom incident that caused my girlfriend to have a health scare, I decided to bridge my healthcare knowledge with my own experiences to create a brand that focuses on developing healthier, higher quality, and inclusive sexual wellness products for every phase of your intimacy experience.
In 2017, Royal was born...
EXPERIENCE ROYAL