Regular price
$ 12.99 USD
Regular price
Sale price
$ 12.99 USD
Unit price
per
Sale
Sold out
Great-Tasting, Ingestible-Safe Strawberry Flavored Ultra Thin Condoms

Strong & Trusted, FDA-Cleared & Triple-Tested (Cruelty Free)

Vegan, Organic & Gluten-Free With No Spermicide

Made With Sustainably-Sourced, Natural Rubber Latex

Covered with pH-Balanced Lubricant for Total Comfort
Ingredients

Natural rubber latex, ammonia, Sulphur, Zinc Oxide, Phenolic antioxidant, Dimethylpolysiloxane (silicone), Magnesium Carbonate, Starch polymer with oxirane, Magnesium Oxide, 3(2H)-isothiazolone,5-chloro-2-methyl-, mixt. With 2-methyl-3(2H)-isothiazolone, food-grade flavored lubricant

Click here to learn more about each ingredient in a Royal condom.
Size & Dimensions

Length - 190mm minimum

Width - 53-54mm

Thickness - .045mm
Shipping, Returns 30-Day Guarantee

At Royal, we make things as easy as possible.

US Shipping: Free for every order over $50 (we always deliver in a discreet, stress-free package). And our 3-Day Satisfaction Guarantee allows for returns of unopened boxes within 30 days - no questions asked! Just contact us here.

Route Protection: Things happen, Be worry-free with Route and protect yourself against lost, damaged, and stolen items. By deselecting shipping protection, Royal is not liable for lost, stolen, or damaged orders.

Now Shipping Internationally: Austria, Belgium, Bulgaria, Croatia, Cyprus, Denmark, Finland, France, Germany, Greece, Hungary, Ireland, Italy, Netherlands, Portugal, Spain & Sweden. 

**Duties and fees are not calculated, collected, or paid by us. Payment of any and all duties & fees once the package has shipped from our facility, is the sole responsibility of the recipient.
View full details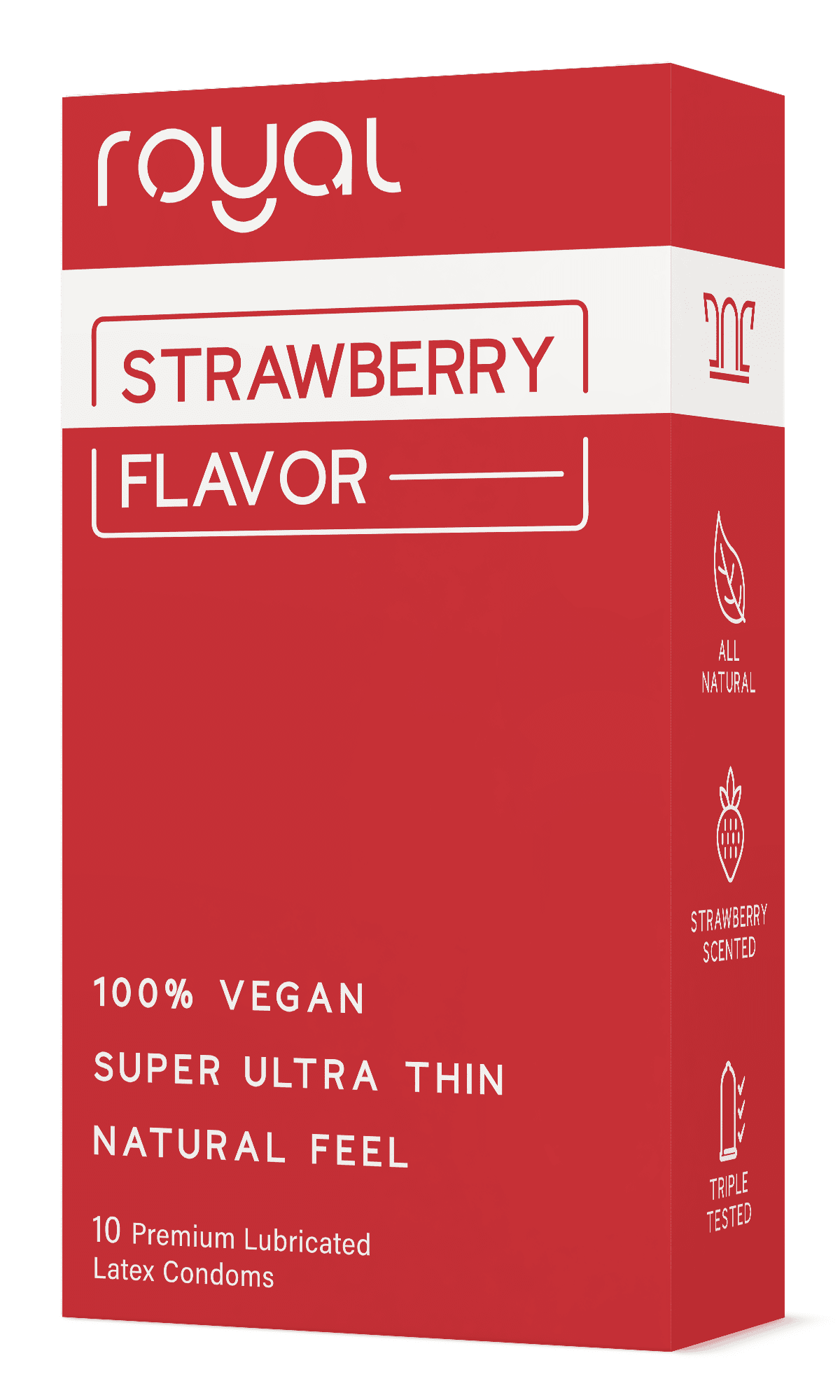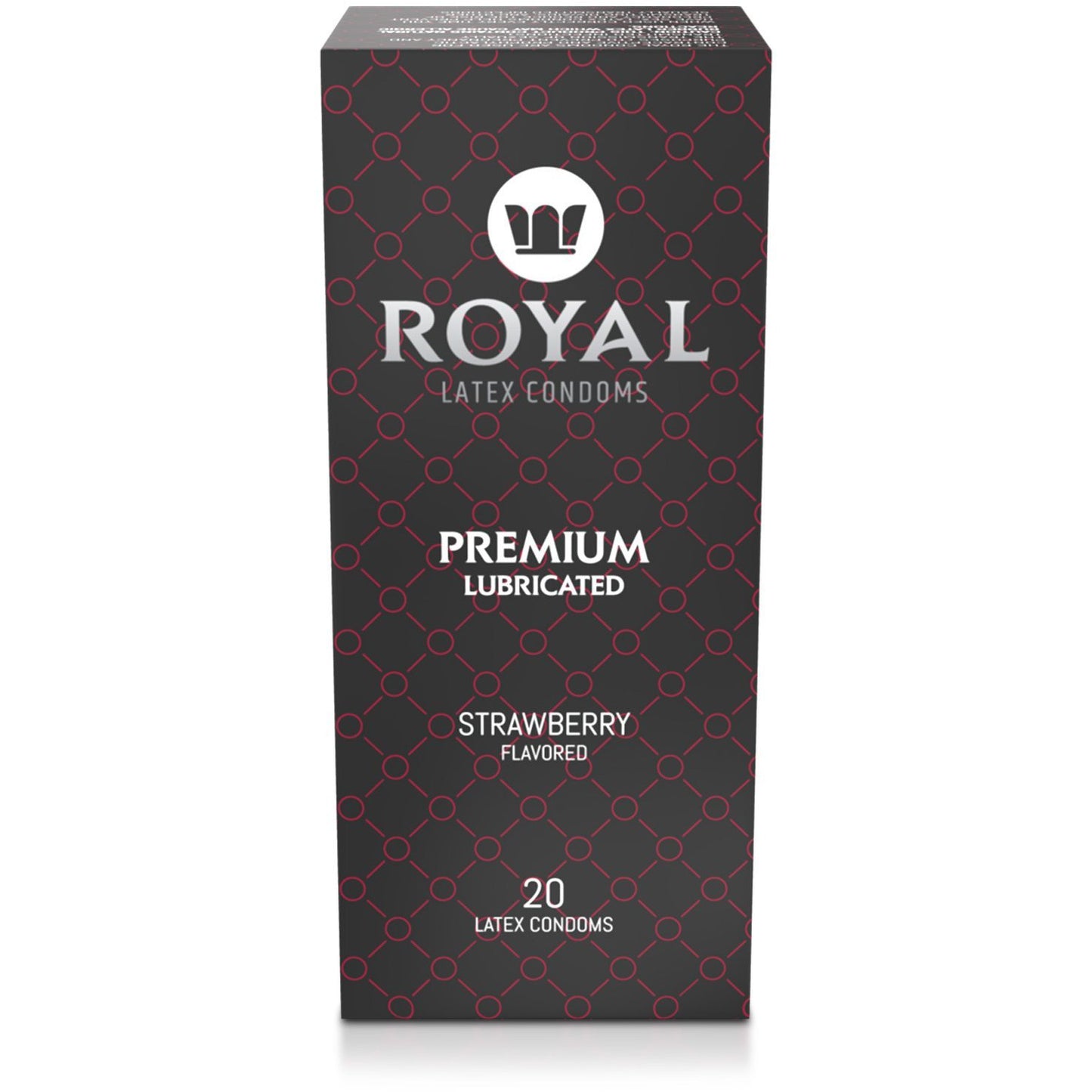 "After trying Royal's flavored condoms, I felt more regal" - Cosmopolitan
Triple tested, FDA approved, and made SUPER ultra thin with natural ingredients keeping you healthy & safe from unwanted STDs/STIs and pregnancies.
Vegan (casein free)

35% Thinner

Natural Ingredients

Odorless

Spermicide Free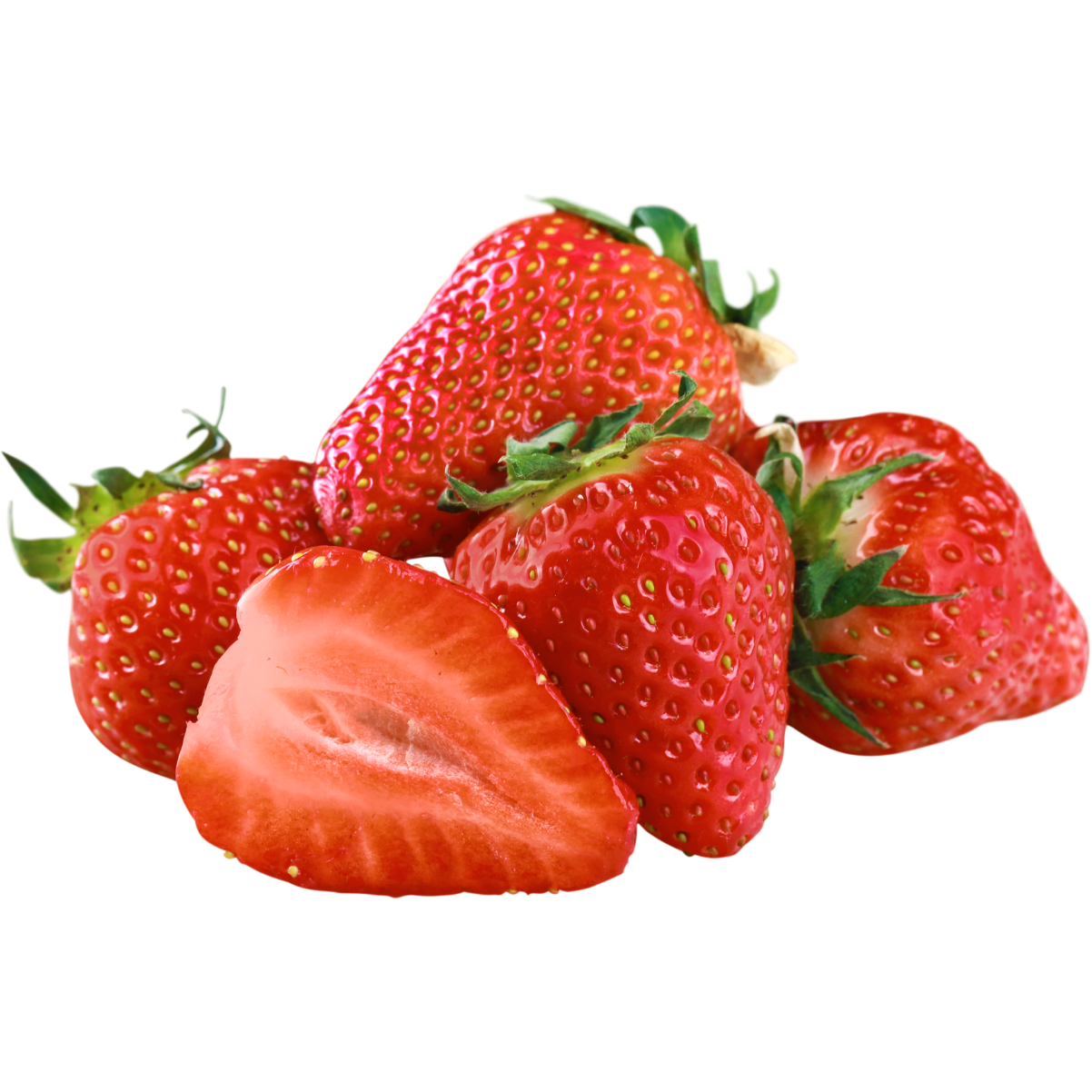 Oral Made More Flavorful
A flavored condom that's 35% thinner and covered with food grade strawberry flavored lube so you and your partner can enjoy the taste and natural scent of strawberries to enhance the experience.
The possibilities are endless...
Use with lube

Compatible with water based lubes. Pair your Royal condoms with our organic lube to add a little extra smoothness during intimacy.

Enjoy with toys

Wrap up your toys to keep them clean and to reduce friction and improve mobility so the fun never stops.

Slide into tight openings

Tripled tested for extreme durability, enjoy some smooth backdoor action that everyone can enjoy.

Fun with foreplay

Covered in food-grade ingestible safe lube, feel safe using our condoms during oral play.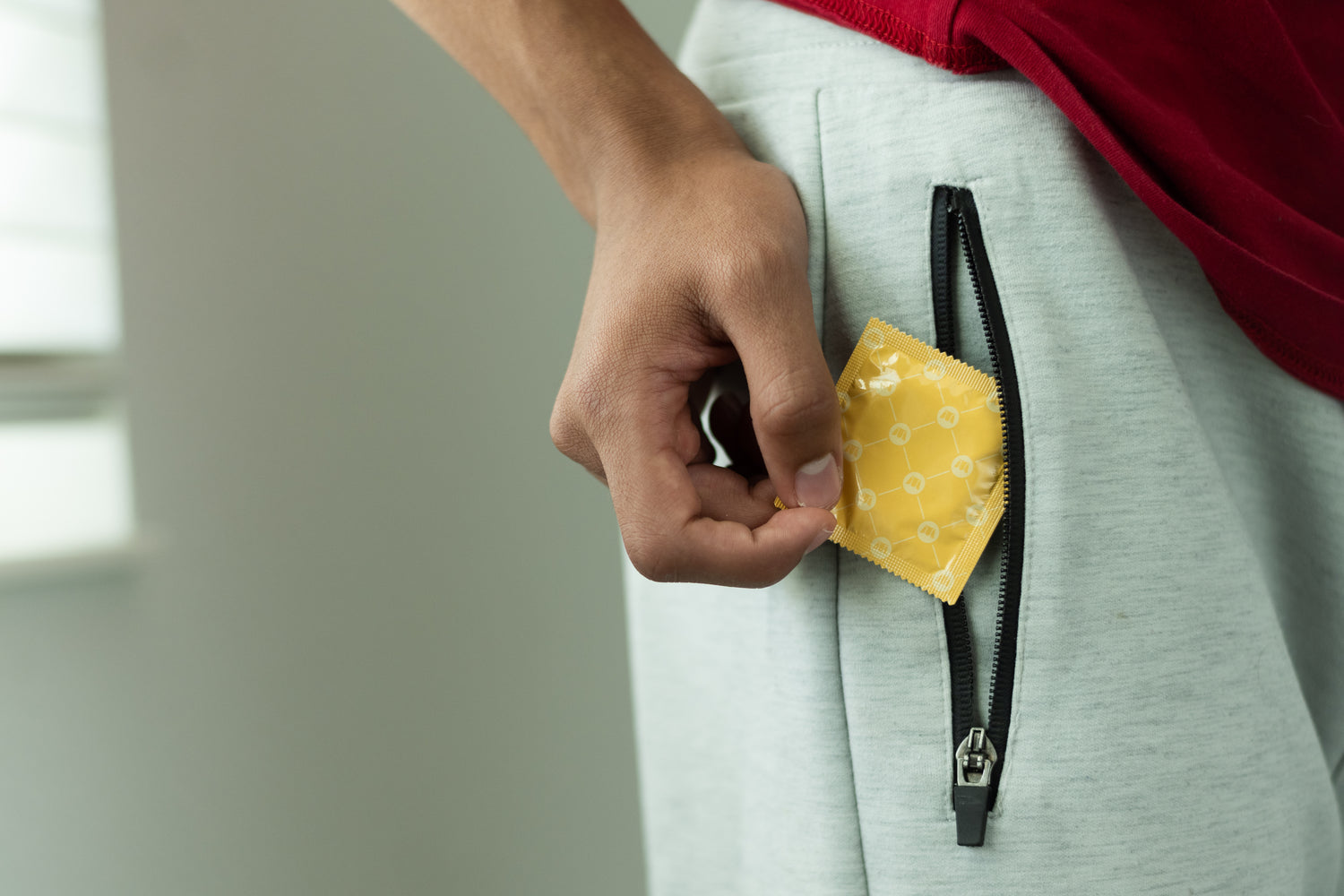 A Tailor Made Experience
No one likes condom slippage. We designed our condoms to easily roll down and perfectly grasp on without feeling suffocated for a perfect tailored fit.
What we leave out
Paraben Free

Bisphenol A Free

Glycerin Free

Nitrosamine Free
Answers to all your questions
Is the condom vegan?

Yes, all Royal Premium Condoms are made without animal byproducts (casein free) making them 100% vegan.
Can the condoms be used for anal or oral sex?

Yes! Royal condoms can be safely used for anal. Each condom is covered in an food-grade lubricant completely safe for oral activities as well.
Can I add lube to the condoms?

Yes! Royal Vegan Condoms are safe to use with water based or silicone based lubricants only. Don't use any oil based products like lotions, vaseline or oil-based lubes. Oil can damage latex condoms and cause them to break.
Can I use the condoms with sex toys?

Absolutely! Our condoms can be used with sex toys.
Does the condom have a reservoir tip?

Yes. Each Royal Condoms have a reservoir tip to collect and catch fluids.
Luxury in all things
Originally ordered the Strawberry flavored/scented condoms, however due to shipping didn't arrive by the time I was expecting them. So I got on Amazon and primed those bad boys though they didn't have the strawberry version I coveted the chocolate was available. The packaging had a lux esthetic to it which I appreciate in all things. I'm very much a fragrance enthusiast and gourmand scents are hard to duplicate in a natural way somehow Royal has managed to make a very natural realistic chocolate scent that very much gives a Godiva essence. As I did not taste the flavor I can't speak to its authentic taste but what did appreciate was there was absolutely no nasty latex chemical odor. If you're a woman a your PH is a concern than the vegan nature level care put into the quality of the product can't be understated. Can't wait to try the strawberry. Based on the on the overall quality I will definitely look to purchase more products from Royal such as the individually packaged wipes.
Great Product
I buy these in Quanity for myself and a few friends, as we take several trips every year to a "Gentleman's Resort" outside the US and the Ladies like the fact they have a "non-Latex" taste to them. Never had a problem and always quick delivery. Thanks again
She loves the scent of strawberries 🍓
Enjoyable
Have only used one so far, but the first use was a good experience. Felt well with it on, and the gf said it smelled and tasted like strawberries. Didn't comment on it being a bad flavor, or texture, so 5*s from me. Only slight negative, which is good for other reasons, was trying to get the plastic wrap off the box to get into the condoms was difficult in the heat of the moment haha. But like I said, having them be wrapped inside the box, and then wrapped outside works well for other aspects. Very pleased overall. And when I took it off, I didn't feel like a slimey lube aspect, but not sure how to quantify it... sort of like the texture after wearing a glove (not in a bad way). Took a quick shower after to clean up and was very pleased. Will/would buy again when the time comes.
Chocolate flavored
Smelled great wife said the condom was a little grainy flavor was lacking for her. Condom was thicker than I expected but fit better than other brands I have worn.